Reaching Out to the Needy
Madras Esplanade Round Table 30
Madras Esplanade Round Table 30, a member of Round Table India, an organization of non-political and non-sectarian young men between the age group of 18-40 Years. Round Table India's aim is to promote service, fellowship and goodwill in National and International affairs.
Over the last 10 years, Round Table India has constructed 5377 classrooms in 2172 schools spending over Rs. 179.19 Crores and educated over a million children nationwide. There are totally around 200 Tables all over India dedicated to this noble cause.
Dr. APJ Abdul Kalam, Former President of India visited Chennai to inaugurate 55 classroom blocks that were constructed by Round Table India. Some of the other dignitaries who stand by Round Table India in their long term efforts include celebrities Ehsaan Noorani, Mrs. Gauri Khan, Mr. Madhavan, Mr. Ajay Devagan, Ms. Kajol, Mr. Arvind Swami, Mr. Shiv Kera, Ms. Kiran Bedi and many others.
Round Table 30, in line with the Vision Statement of Round Table India – "In Pursuit of Educating Underprivileged Children" and our long term project "Freedom Through education" works towards 3 such schools in and around Chennai and many other charitable projects. To fund our charitable activities annually we have hosted many fundraising events.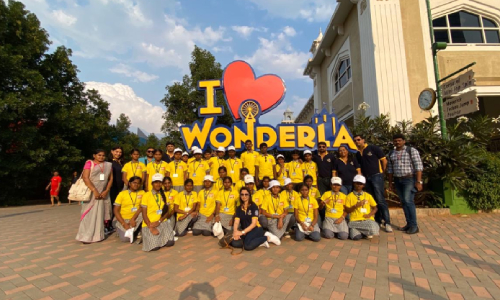 Our Previous Events
JOHNY LEVER LIVE – First Time Ever in Chennai
SHAAN – Live in Chennai
COMEDY KA TADKA – A stand up comedy evening featuring artists from Comedy Circus
PANKAJ UDHAS – A GHAZAL EVENING @ TAJ
FAMILY BUSINESS CONFERENCE – Seasons I, II, III & IV
KK – LIVE IN CONCERT
HINDI DRAMA – PIYA BEHURPIYA
HINDI DRAMA – DIL TOH BACHHA HAIN JI
SPORTS & CYCLING MARATHON FOR ADULTS & KIDS – CYCLOFUN 2016, 17, 18 & 19
"DOUBLE YOUR PROFITS" – BUSINESS MENTORING SESSION BY RAHUL JAIN